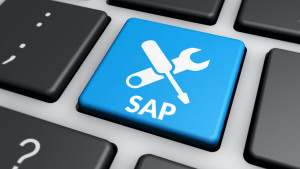 While SAP had previously touted a 93% renewable maintenance base, our recent experience and SAP's Q1 2020 earnings announcement indicate the maintenance base they had previously taken for granted will start to shrink.  With maintenance being extended for ECC through 2027 and financial pressures due to COVID-19 creating a perfect storm, the time is now for customers to consider renegotiating SAP maintenance or choosing the alternative — moving to 3rd party support until the storm has passed.
Why is Now the Time?

S/4HANA Migrations are Pushing
With SAP extending maintenance for ECC until 2027, they also announced some options including Extended Maintenance and Customer-Specific Maintenance to provide predictability and assurances that customers would have options from 2027 through 2030.  While likely unintentional on SAP's part, the announcements signaled customers will ultimately have more time to buy S/4HANA and if they choose to stay on ECC beyond 2027 (through 2030), SAP would be charging more for its maintenance.  As a result, some customers started to contemplate whether they truly needed SAP to maintain the status quo until they migrated to S/4HANA or whether they had options, including 3rd party support.
Opportunity to Cut Costs via Maintenance
When COVID-19 started impacting businesses early this year, contemplating 3rd party support for some had started shifting to planning and executing. These SAP customers had started internal activities to understand what cost-cutting levers they had, along with the associated risks and opportunities.  For many customers, the first opportunity that came to mind was maintenance, especially given the fact that SAP customers only have annual maintenance contracts to renew and they are not held hostage to longer-term renewals like many of their other contracts.
Customer Opportunity is High Right Now
Like its customers, SAP's business has already been impacted by COVID-19. Nothing has evidenced this more than software license revenue dropping 31% (YoY) in Q1 2020, largely in part to the uncertainty COVID-19 has caused in the market, resulting in many SAP programs pushing to the right.  As a result, SAP has financial pressure to have a better Q2, and at minimum, not lose SAP maintenance revenue that makes up a large portion of its predictable revenue stream.  Given the financial pressure, though, the opportunity is high for SAP customers to reduce their maintenance costs.  SAP even announced during its earnings call that they are prepared to write down their maintenance by $100M, as customers make reasonable requests for relief.  However, the catch is that only $100M is available, so similar to the Coronavirus small business loan program, it is likely to be 'first come first serve.'

How Can SAP Keep You on SAP Maintenance?
Before going directly to 3rd party support, many companies I've talked to had already looked at their maintenance invoice, the amount of shelfware they have, and their current SAP agreements.  As a result, some have determined that they do not have the unilateral ability to reduce their maintenance obligation as SAP's offering is all or nothing. In order for customers to reduce maintenance costs, it would require a concession from SAP, who stated on their earnings call that they have provided mechanisms at the account level for relief before customers call the likes of Rimini or Spinnaker.  So, what real options does SAP really have to keep companies on maintenance?
Maintenance Financing and Deferrals
The first possibility is to offer financing options to customers, including the ability to create payment plans or defer payment until a mutually agreed-upon date.  This is something SAP acknowledged they are already doing for customers.  It would provide companies with increased cash flow but may not be the full extent of the relief companies are seeking or needing.
Maintenance Suspension and Terminations
In order to maintain its renewable maintenance base, SAP also has the option to break prior precedent with many customers and offer the ability to suspend maintenance for certain entitlements or even terminate shelfware providing temporary and long-term cash flow relief for customers who stay on.
PSLE at Lower Thresholds
For those customers who do not need Enterprise Support, SAP can also offer Product Support for Large Enterprises (PSLE) at a lower spend threshold. Historically, customers needed to spend a certain amount of money with SAP to benefit from PSLE's more cost advantageous maintenance, but SAP now has an opportunity to allow additional customers into this offering to keep them aboard.
Multi-year Commitments
While SAP can certainly offer any of the above levers to customers in exchange for relief, I would expect (and SAP has acknowledged) the relief to be accompanied by a request for a multi-year commitment to SAP. This way, while SAP provides relief, it is also able to relieve its shareholders by booking out revenue for maintenance in the outer years.
Why Consider 3rd Party Support?

Many SAP customers who have not previously seriously considered 3rd party support will be challenged internally by stakeholders who may be hesitant to entertain the more cost-effective route for supporting SAP environments.  Before dismissing this as a potential avenue, I recommend you consider these 3rd party support attributes:
Cuts SAP Maintenance with Predictability
The first and most attractive attribute of 3rd party support is the ability to immediately cut maintenance costs and maintain support for the SAP environment.  Beyond the initial relief, 3rd party support customers also stand to benefit from longer-term contracts providing additional predictability which can, if done right, align nicely with the time when many customers anticipate making the migration to S/4HANA.
May Not Be Disruptive to SAP Programs
A huge misnomer is that going to 3rd party support is going to push all SAP programs to the right until off 3rd party support, and coming back will be cost-prohibitive. First and foremost, not all SAP programs will be disrupted because several companies have been investing in SAP's cloud solutions which are not related in any way to SAP's maintenance offering, and trust me — SAP will still take your money.  I have seen a heavy penetration of SAP's C/4HANA suite in the last year coupled with Qualtrics, for instance, which would not be impacted by a move to 3rd party support.
In the event you are intending to migrate to S/4HANA in the next few years, you have the opportunity to negotiate a shorter-term 3rd party support agreement.  That way, when you plan to do your S/4HANA migration, you can come back to SAP maintenance which will certainly be a prerequisite.  For those worried about SAP taking out their financial frustration on you when you come back, an RFP for your ERP system at that time should do the trick to remove any fees they were thinking about imposing.
Offers Capable Providers for Many Customers
While 3rd party support providers may not be a perfect fit for every SAP customer (e.g., those with custom-developed SAP solutions), those suppliers like Rimini or Spinnaker may be a good fit for many. Often a surprise, the 3rd party support providers have strong penetration in the market with thousands of clients and they support many large companies in the $1 to $10B range.
Your Company's Options
So, what options does your company have?  Well, the way I see it, you have three potential opportunities to directly impact your SAP maintenance costs:
1. Renegotiate with SAP
Your first option, and perhaps the most attractive, is to renegotiate your maintenance with SAP directly. An opportunity certainly exists to have a very direct conversation with SAP about your company's current position, your needs, and how SAP can help.  Based on the movement in the market already, expect SAP to come to the table with some solutions to help on your maintenance line-item.  The benefit of this approach is that it is likely the most time-efficient means by which to directly impact your SAP maintenance.  But the tradeoff is that this may not impact your costs as much as options 2 or 3.
2. Negotiate With a Sole 3rd Party Support Provider
Before a full-on negotiation with a 3rd party support provider, I would recommend engaging in a discovery call with them to understand more about their offering, capabilities, references and savings opportunity. If your company likes what you hear, you can obtain a proposal.  Since this is a new space for many companies, I would recommend obtaining an assessment of your proposal's competitiveness prior to signing on the dotted line.  The largest benefit here is that despite what the 3rd party support vendor provides, an opportunity certainly exits to leverage these commercial data points with SAP.
3. RFP 3rd Party Support
Lastly, but potentially a starting point for many organizations, is putting an RFP on the street to the 3rd party providers to create a competitive process. Given the potential that SAP may end up becoming aware of this RFP, it may not be a bad idea to preposition what your company is planning on doing in advance and incorporate them into the process.  The major benefit of this process is it is likely to drive the most savings for your company, but the tradeoff will be the time it takes to get to selection and negotiation of your new maintenance provider, which could eat up some of that much needed short-term savings.
If faced with pressure to cut costs as a result of COVID-19, the time is now for SAP customers to consider renegotiating SAP maintenance or as an alternative, moving to 3rd party support.  As we always recommend, customers should conduct a baseline assessment of their current relationship with SAP prior to engaging SAP or 3rd party support providers.  Armed with a strong assessment of your existing relationship can provide you with the intelligence you need to renegotiate with SAP or move to 3rd party support from a position of strength.
What to Read Next: